Stuart McPherson recommends…
Stuart McPherson has already sold-out two shows at this year's Glasgow International Comedy Festival and he is on course to sell out his third one (get your tickets while you can here).
Stuart took time out to give us his top three show recommendations for the 2023 festival.
CHRIS WEIR: POT NOODLE AT THE SEX SAUNA (WIP)
Van Winkle West End
Thursday 30th March 2023
Show Time: 7:00pm
Stuart says: "One show I'm looking forward to seeing is Chris Weir: Pot Noodle at the Sex Sauna (WIP). I love watching work in progress shows where comics piece together their new shows, and Chris is one of the best new comedians in the country. He's an amazing joke writer and has such a fun and likeable stage presence."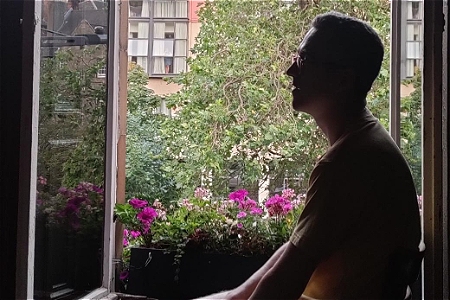 JOHN AGGASILD: SPRING/ SUMMER 2023
Van Winkle West End
Saturday 25th March 2023
Show Time: 5:30pm
Stuart says: "Another show I'm looking forward to is John Aggasild: Spring/Summer 2023. John's last show was one of the best I've seen, and it'll be cool to see what he's up to this year. Whatever it is I'm sure it'll be funny and well crafted."
MATERIAL, GIRL
McChuills
Monday 27th March
Show Time: 8:00pm
Stuart says: "Finally, the Glasgow festival is a great chance to catch mixed-bill line ups where more comedians do less time and you see their best stuff. A good example of this is 'Material, Girl' who always have strong line ups. Hosted by Amanda Dwyer who is a really good new act, alongside Susan Riddell who is one of my absolute favourites. I'd definitely check that out."
Material, Girl is now sold out however their live podcast show Material, Girl LIVE Podcast has some tickets remaining.
If you would like other recommendations check out some of the following:
Ray Bradshaw Recommends…
Susie McCabe Recommends…
Paul Black Recommends…
Maisie Adam Recommends…
Marc Jennings Recommends…