Ray Bradshaw recommends…
International award-winning comic, Ray, spent 2021/22 touring the UK as John Bishop's handpicked support act, having previously toured with Frankie Boyle in 2019. Ray was the first comedian to ever win a Scottish Culture Award and is a regular host of Scotland's most popular radio show, Breaking The News.
With all this in mind, we thought Ray would be a great person to ask for his top three show recommendations for the 2023 festival.
He is also on tour including a show at The Pavilion Theatre on 10th March. Go see him.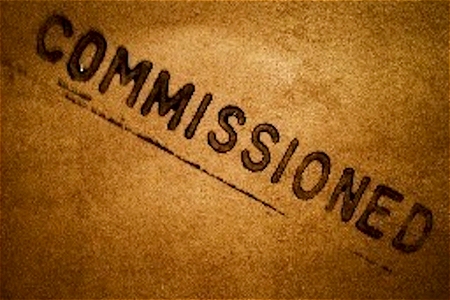 ELAINE MALCOLMSON: COMMISSIONED
McChuills
Sunday 2nd April 2023
Show Time: 7:00pm
Ray says: "This is a really cool show were comedians do specific material about a topic chosen by rhe audience. The line up is always stacked and Elaine Malcolmson who hosts has the best deadpan delivery around."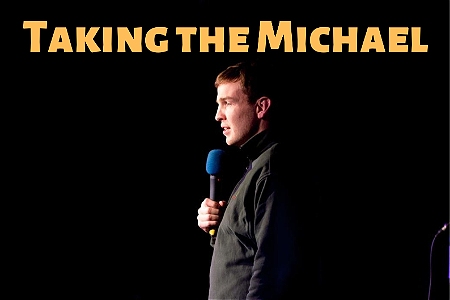 TAKING THE MICHAEL
Blackfriars
Saturday 1st April 2023
Show Time: 6:00pm
Ray says: "Mick has only been doing stand up for a couple of years but he's absolutely flying just now. He also is one of my brothers best mates who had a drunken chat to me on a stag do about starting stand up so if he becomes successful then I'm taking all the credit."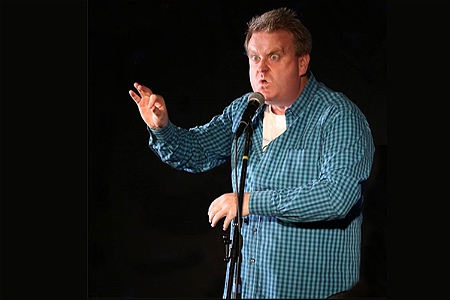 RAYMOND MEARNS: MENTAL BREAKDOWN!
Stand Comedy Club
Saturday 25th March
Show Time: 8:00pm
Ray says: "A legend of the game and one of the most naturally funny people I've ever met in my life. He never fails to make me laugh."
If you would like other recommendations check out some of the following:
Susie McCabe Recommends…
Paul Black Recommends…
Maisie Adam Recommends…
Marc Jennings Recommends…