Glasgow Day Out Ideas – Saturday 18th March 2023
Planning a wee Saturday day out in Glasgow on Saturday 18th March?
You know the sort, some drinks, some food and well, we want to suggest some comedy too.
And by the way, if you are still wondering where to grab something to eat have we have got the deal for you.
You can get 20% off food and drink by quoting "Glasgow Comedy Festival" at ither Gost, Glaschu, Blackfriars of Bell Street or The Duke's Umbrella.
SATURDAY 18TH MARCH 2023
AFTERNOON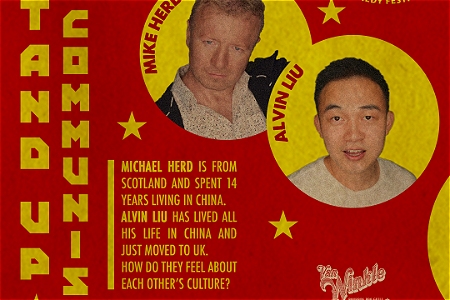 MICHAEL HERD AND ALVIN LIU: STAND UP COMMUNISM
Van Winkle West End
Saturday 18th March
Show Time: 2:30pm
Rising Stars of the Chinese comedy scene Michael Herd and Alvin Liu join forces in "Stand Up Communism" to share their satirical experiences of culture shock of a Scot living in China for 14 years and a Chinese citizen who has just moved to UK! Expect politics, expect absurdity and expect to come out knowing much more about China than you can ever have imagined from 2 of Shanghai's top comedians.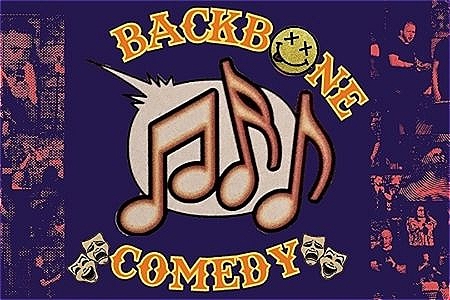 BACKBONE COMEDY PRESENTS….
The Griffin
Saturday 18th March
Show Time: 3:00pm
At Backbone Comedy, you can expect guaranteed Laughter and Daftness from a wide range of Emerging & Experienced acts. They pride ourselves on the extremely diverse and talented raft of acts performing as well as the fantastic mix of up for it people who come along for the ride.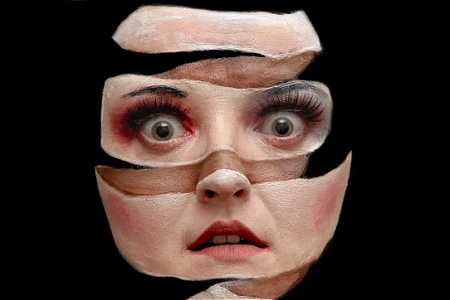 RUTH HUNTER: THE RUTH IS ON FIRE- WIP
Van Winkle West End
Saturday 18th March 2023
Show Time: 4:00pm
Irish Stand-up comedian returns to Glasgow comedy festival with her work in progress. Ruth has supported Fern Brady, Kiri Pritchard McClean and Alison Spittle. She is a regular at The Stand and Monkey Barrel and has performed at Edinburgh Fringe Festival.
LYNCH & PRINGLE LIVE AT BLACKFRIARS
Blackfriars
Saturday 18th March 2023
Show Time: 4:00pm
An hour of stand up from two of Glasgow's best up and coming comics, Jay Lynch and Iain Pringle.
Irish comedian Jay Lynch's storytelling style has seen him appear regularly at The Stand's 'Best of Scottish comedy' and at clubs across the country and Peckham's Comedy Club host Iain Pringle won Beat the Frog in Manchester in December.
Together, they will combine forces to provide you with an hour of laughter for a reasonable fee.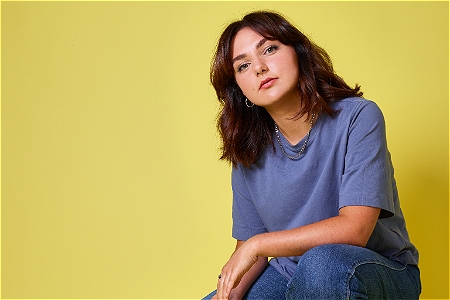 ANIA MAGLIANO: ABSOLUTELY NO WORRIES IF NOT
The Old Hairdressers
Saturday 18th March 2023
Show Time: 4:30pm
50% Polish, 50% Italian, 100% legend.
Ania Magliano's debut show tackles the stuff that matters: Lush, horse girls and buying a cat off Gumtree.

Winner of the Leicester Comedy Festival Best New Show 2022.
EARLY EVENING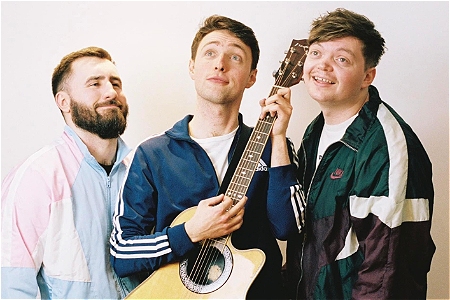 WEEGIE THINK AE THAT?
Stand Comedy Club
Saturday 18th March 2023
Show Time: 5:00pm
The Weegie Boys are back as Glasgow's best loved comedy sketch ensemble puts on another fast-paced, witty show!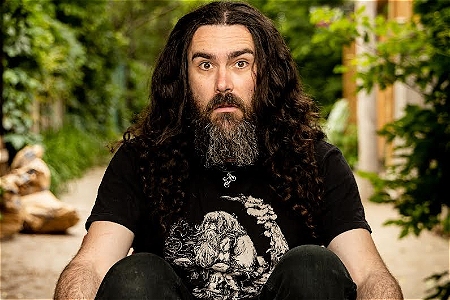 DION OWEN
The Griffin
Saturday 18th March 2023
Show Time: 5:00pm
Dion Owen is a professional Canadian comedian and an avid cyclist
originally from a small town in British Columbia, Canada. He now calls
Montreal his home.
He's recently been filmed for TV at the Winnipeg Comedy Festival. He's
toured across Canada and in 2019-2020 completed his largest
cycle/stand up tour consisting of 200 shows, in 10 countries over 7
months. All of which started with a sold out run of his solo show
Cyclopath at the 2019 Edinburgh Fringe.
Fresh off the 2023 Utrecht Comedy Festival and numerous shows on the
continent. He's very excited to be biking to the Glasgow International
Comedy Festival. Where he's determined to entertain and inevitably
fight at least one Glaswegians, or would it really be a successful
visit to Glasgow?!?!
JAMIE MACDONALD: REASONABLY ADJUSTED
The Venue – Strathclyde University Union
Saturday 18th March
Show Time: 6:00pm
The star of Life on the Blink (BBC Radio 4) and Blind Ambition (BBC Two) once hated his eyes, then he accepted them and nowadays he loves them (he had the same journey with olives). Emotionally detached psycho or just blind happy? Plus if everyone hates blindness why do they listen to audiobooks? Star of Have I Got News For You (BBC One), QI (BBC Two), Blind Ambition (BBC Two) and Life On The Blink (BBC Radio 4). As heard on BBC Radio 4's The Now Show and Museum of Curiosity.
EVENING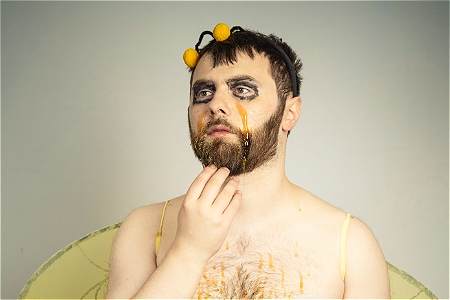 STEPHEN CATLING – BEEHAVIOURAL PROBLEMS: SOMETHING SOMETHING AUTISM.
The Griffin
Saturday 18th March 2023
Show Time: 7:00pm
Comedic powerhouse Stephen Catling (Best John-Luke Roberts 2022, Finalist for Stand-up Nights 2019 and semifinalist in South-coast new comedian, Chortle student comedian, and Get up stand-up 2022) brings you his new surrealist escapade droning about work as an autistic person and dealing with the struggles that this brings in a world despite what it claims doesn't want people to BEE themselves or be themselves while bumbling between other animal-based sketches including but not exclusively the titular Bee (warning the show does not feature as many bees as the title implies this is not a show on bees).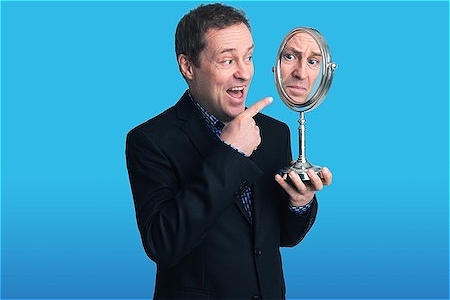 ARDAL O'HANLON: THE SHOWING OFF MUST GO ON
King's Theatre
Saturday 18th March 2023
Show Time: 7:30pm
Ardal is conflicted. Where he comes from there is nothing worse than showing off. It's right up there with arson or murder. Yet he shows off as a way of life. Three questions. Why? Why? Why?
But just when he thought he'd made sense of the world, when he'd finally found wisdom and peace, the world went mad again, fell off its axis. And you can't just stand idly by.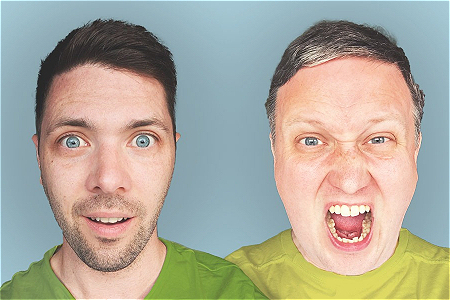 CHARLES & STEVEN: THIS IS WHY WE CAN'T HAVE NICE THINGS
Peak's Bar at Drygate
Saturday 18th March 2023
Show Time: 7:30pm
Edinburgh's Steven Millar and Charles Dundas have been creating comedy together since 2015. Veterans of the Scottish improv scene, they specialise in poking at the cracks which exist at the heart of even the happiest relationships, and turning that discomfort into brilliantly dark comic scenes.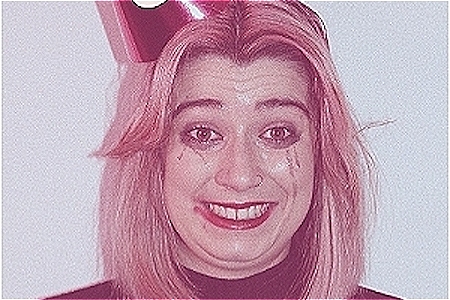 SAD GIRLS CLUB
The Venue – Strathclyde University Union
Friday 17th March 2023
Saturday 18th March 2023
Show Time: 7:30pm
Welcome to the Club! Where girls are allowed to be… well… sad. Dumped? The patriarchy getting you down? Cry behind your pal's garage and ruin the party again? Well, have no fear because Sad Girls Club is here!

Sadness loves company, and no one knows that better than Jamie. Dealing with a bad break up, she creates the SAD GIRLS CLUB and forces her nearest and dearest sad girls, Kelly, Ally and Cora, to join.

So get the gals, get the wine and lets have some fun being sad!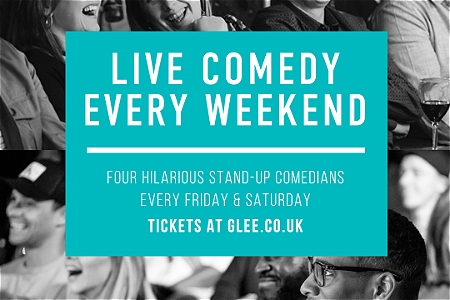 GLEE SATURDAY NIGHT CLUB
Glee Glasgow
Saturday 18th March 2023
Show Time: 7:30pm
Treat yourself to an evening of award-winning comedy! Four superb stand-up comedians that will keep you laughing until Monday
LATE NIGHT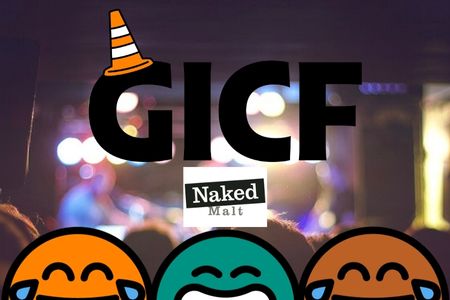 GICF AFTERS WITH NAKED MALT
Slay
Saturday 18th March 2023
Show Time: 10:00pm
The festival's official late-night show. Join us for the funniest acts, music, entertainment and the Hottest ticket in town!

Saturday 18th March confirmed acts: Susan Riddell & Weegie Hink Ae That?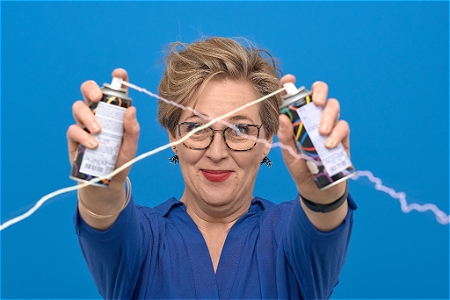 LOUISE LEIGH: AMUSED
Van Winkle West End
Saturday 18th March 2023
Show Time: 10:00pm
Louise Leigh is, well… a sweary Julie Andrews, with all the chummy energy of a Radio 2 presenter who's been caught by the tabloids. An hour in her company is like hanging out with your mum's cousin at a family funeral – you know, the one who steals your cigarettes and demands a puff on that joint? She'll tell you the truth about what your mum got up to into the nineties, even if you don't want to hear it.