Backbone Comedy Presents….
The Griffin
From Wednesday 15th March 2023
Show time: 12:00am (Doors open: 12:00am)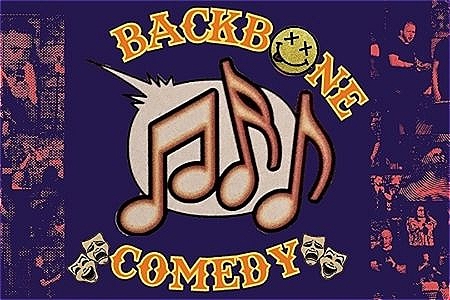 Backbone Comedy is the creation of Glasgow Comic Jimi Longmuir. When he first started performing in 2019, he and a few friends would gather and try out new ideas and material in the basement of the legendary Blackfriars venue on Merchant City every Saturday afternoon.
That led to a couple of chaotic nights at the venue proper, as well as the similarly well known Tennents Bar on Byres Rd. After that, life got in the way of any future comedy plans, not least due to a worldwide Pandemic. Now for 2023, we are incredibly excited to be back and part of the GICF, in conjunction with Gigging It Up, with a range of exciting shows under the 'Backbone Comedy presents' banner.
We are also excited to be doing these shows at Glasgow's famous Griffin Bar, which had to close its doors for the Pandemic and faced an uncertain future afterwards. Fortunately, this amazing and historic pub has now been revived, and is the perfect venue for the return of Backbone Comedy.
At Backbone Comedy, you can expect a night of guaranteed Laughter and Daftness from a wide range of Emerging & Experienced acts. We pride ourselves on the extremely diverse and talented raft of acts performing as well as the fantastic mix of up for it people who come along for the ride. We cannot wait to get into it again with Gigging It Up at The Griffin in March 2023 for GICF.