Stephen Catling – Beehavioural Problems: Something Something Autism.
Thursday 1st January 1970
Show time: 12:00am (Doors open: 12:00am)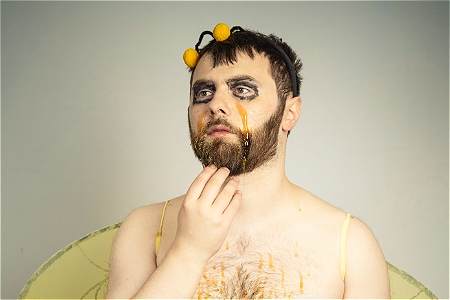 It is said he who makes a beeast of himself gets rid of the pain of beeing a man. Comedic powerhouse Stephen Catling (Best John-Luke Roberts 2022, Finalist for Stand-up Nights 2019 and semifinalist in South-coast new comedian, Chortle student comedian, and Get up stand-up 2022) brings you his new surrealist escapade droning about work as an autistic person and dealing with the struggles that this brings in a world despite what it claims doesn't want people to BEE themselves or be themselves while bumbling between other animal-based sketches including but not exclusively the titular Bee (warning the show does not feature as many bees as the title implies this is not a show on bees).