Charles & Steven: This Is Why We Can't Have Nice Things
Peaks Bar at Drygate
From Saturday 18th March 2023
Show time: 7:30pm (Doors open: )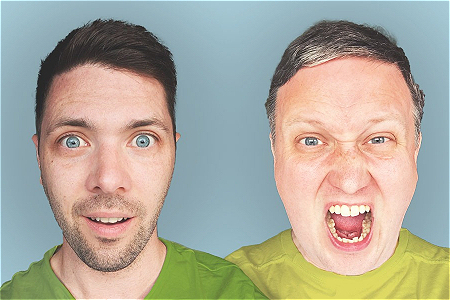 Edinburgh's Steven Millar and Charles Dundas have been creating comedy together since 2015. Veterans of the Scottish improv scene, they specialise in poking at the cracks which exist at the heart of even the happiest relationships, and turning that discomfort into brilliantly dark comic scenes.
Every show starts by asking the audience "why can't we have nice things?" What are the little everyday niggles which irritate you? Does your flatmate squeeze the toothpaste from the middle? Does your mum keep buying ceramic owls? From those suggestions Steven and Charles build a unique silly world of characters and situations which are guaranteed to entertain, and which might just go some way towards explaining why we never seem to be able to have nice things.
As seen at the Copenhagen Improv Festival 2019 and the Edinburgh Festival Fringe 2021 and 2022. Book a seat in advance for £4 or turn up and pay what you can on the day.