Glasgow Gift Guide 2023
If you are reading this, we are going to guess you are in one of these mindsets when it comes to Christmas shopping this year.
Still not started
Got a few bits and bobs
Starting to panic – no idea what to get
Hell, you've probably already been asked what you want this year too.
First thing is first, vouchers are ok as a very last resort but you want to give (or receive) something fun and cool, that someone can go experience and enjoy.
And, who doesn't love a good laugh and a chance to go to something that they didn't have to buy tickets for?
So, with this all in mind. Here are our top picks for Glasgow comedy shows that you should buy two tickets for and give as a present.
FOR THOSE THAT ENJOY A GOOD NIGHT OUT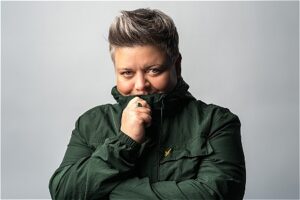 SUSIE MCCABE: THE MERCHANT OF MENACE
King's Theatre
Friday 15th & Saturday 16th March 2024
Tickets: £20
Susie is back following a sold-out GICF 23 with her brand new show, The Merchant of Menace.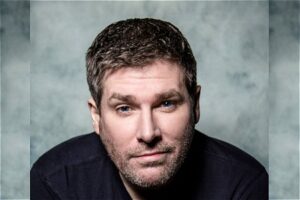 MARK NELSON: ALL THE BEST
King's Theatre
Friday 22nd March 2024
Tickets: £16.75
Multi-award winning comedian Mark Nelson headlines the King's Theatre for the first-ever time.. A hugely sought after headliner throughout the UK and abroad, Nelson brings a distinctive mix of cutting observations, social commentary and hilarious one liners.
CRAIG HILL: THIS GETS HARDER EVERY YEAR!
Oran Mor
Thursday 14 & Friday 15th March 2024
Tickets: £17.50
Cheeky and irreverent, Scotland's much-loved kilty pleasure unleashes his fantastic new show (and another corker of a show title) for a fun evening of uproarious stand-up!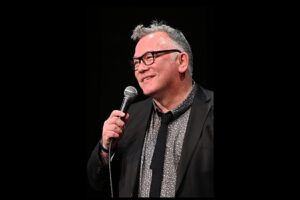 STEWART LEE: BASIC LEE
King's Theatre
Sunday 17th March 2024
Tickets from £25
After a decade of ground-breaking high concept shows involving overarched interlinked narratives, massive sets and enormous comedy props, Lee enters the post-pandemic era in streamlined solo stand-up mode.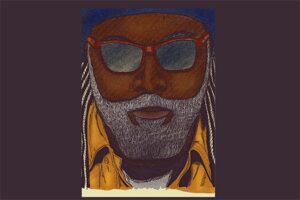 REGINALD D. HUNTER: THE MAN WHO COULD SEE THROUGH SHIT
O2 Academy
Friday 29th March 2024
Tickets: £23
In these supercharged socio-political times the challenge is more and more becoming separating what's true and what's real. Lucille Hunter proudly proclaimed "It's easy to see through shit, the hard part is pretending you haven't." Join Reginald D. Hunter for an hour of exploring this phenomena in this progressive work in a pre next-variant world.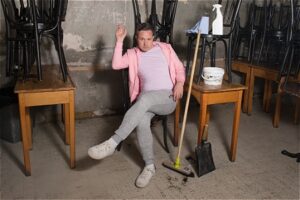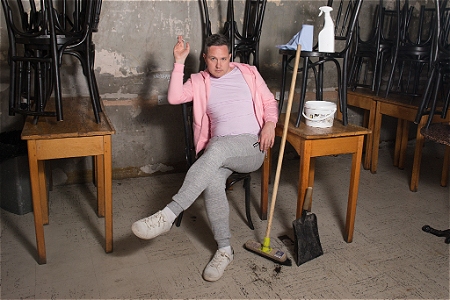 ALAN BISSETT: THE MOIRA TRILOGY
Websters Theatre
Sunday 17th March 2024
Tickets: £22.50
Since 2009, Alan Bissett's 'one-woman show' The Moira Monologues, about Moira Bell – single mother, cleaner and Falkirk's Hardest Woman – has been leaving audiences all over Scotland weak with laughter and garnering rave reviews.
Now, for the first time, Alan will be touring all three shows as a 'one-nighter', giving audiences the chance to experience Moira's hilarious journey in a single sitting.
FOR THE YOUNGER FAMILY MEMBERS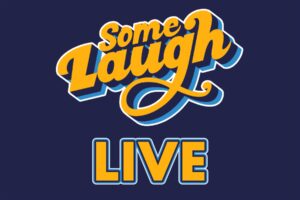 SOME LAUGH – LIVE!
The Pavilion Theatre
Sunday 31st March 2024
Tickets: £14.50
The Some Laugh Podcast is back in Glasgow for their biggest live show yet!
Award-winning Scottish comedians Marc Jennings, Stephen Buchanan and Stuart McPherson have some laugh – or at least some laughs – discussing topics big and small, whilst joined by special guests.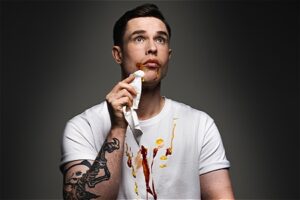 ED GAMBLE: HOT DIGGITY DOG
King's Theatre
Sunday 24th March 2024
Tickets: £25
Co-host of the award-winning mega-hit podcast Off Menu with James Acaster, judge on Great British Menu, Taskmaster champion and host of Taskmaster the Podcast.
Ed Gamble has minced a load of meat (thoughts), piped it into a casing (show) and it's coming to a bun (venue) near you. There will be all your classic Gamble ranting, raving and spluttering but he's doing fine mentally. Promise.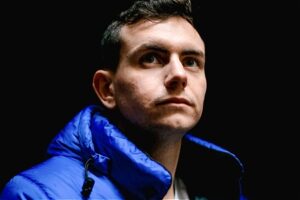 CONNOR BURNS: VERTIGO
The Garage
Sunday 24th March 2024
Tickets: £14.50
He has already sold out two GICF 2024 shows, and due to demand this is his third show. Don't miss Scotland's fastest rising comedy star's brilliant new show.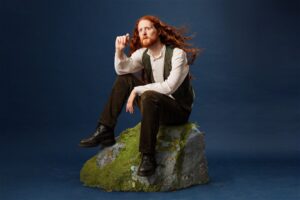 ALASDAIR BECKETT-KING: NEVERMORE
Oran Mor
Friday 29th March 2024
Tickets: £18
Out of the swirling maelstrom he steps, his sword of jokes, his shield of whimsy and his armour made of a third amusing thing. Cursed to return on tour. Multi award-winning stand-up Alasdair Beckett-King unravels life's shallowest mysteries. A true Renaissance man, Alasdair is 500 years old. As seen on Mock the Week and the internet.
WOMEN WHO LOVE A GOOD LAUGH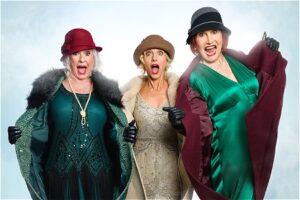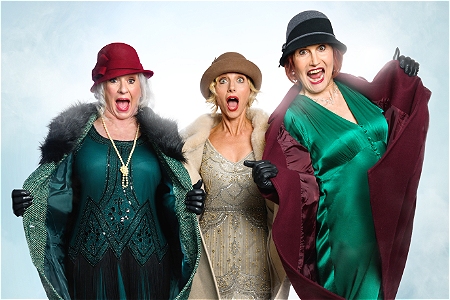 FASCINATING AÏDA: THE 40TH ANNIVERSARY SHOW!
King's Theatre
Wednesday 13th & Thursday 14th March 2024
Tickets: £26.50
Celebrating 40 years on the road, Dillie, Liza and Adèle, Britain's raciest and sassiest musical cabaret trio, are bringing their brand-new show to theatres across the UK.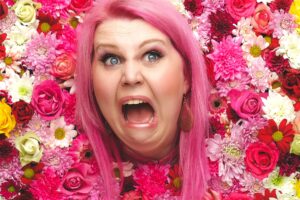 LINDSEY SANTORO: PINK TINGE
The Old Hairdresser's
Friday 15th March 2024
Tickets: £12
Lindsey Santoro makes a triumphant debut to Glasgow after a glorious Edinburgh Fringe saw her pick up a Best Newcomer Nomination (Edinburgh Comedy Awards) and winning The Biggest Prize in Comedy for her debut stand-up hour Pink Tinge.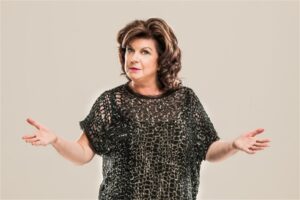 ELAINE C SMITH: 65
King's Theatre
Friday 29th March 2024
Tickets: £33
Elaine C Smith returns to the Kings with her brand new show 65. A look over at the best (and worst) times in life AND career.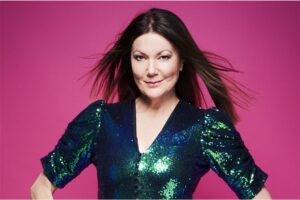 FIONA ALLEN: ON THE RUN
Oran Mor
Thursday 14th March 2024
Tickets: £16
Fiona Allen, double Emmy Award winner and star of Smack The Pony, is doing her first ever show.
LUISA OMIELAN: BITTER
Oran Mor
Saturday 30th March 2024
Tickets: £16
Luisa has endured people telling her she's too loud, too crass and too emotional. But audiences tell her she's incredible, hilarious, life changing and a f*cking superstar.
She's over it, she's done and she no longer gives two f*cks. If following the rule book doesn't work for us any more, maybe it's time we write some new ones. Welcome to Bitter.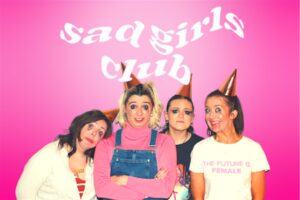 SAD GIRLS CLUB
Oran Mor
Saturday 25th March 2024
Tickets: £15
Welcome to The Sad Girls Club where girls are allowed to be… well… sad. Boyfriend broke up with you? The patriarchy getting you down? Rape culture being a real pain? Cry behind your pal's garage and ruin the party again? Well, have no fear because Sad Girls Club is here!
The hilarious comedy play Sad Girls Club is back at GICF and better than ever! So get the gals, get the wine and lets have some fun being sad!
FOR THE FOOTBALL FAN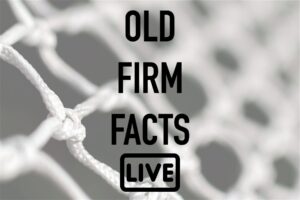 OLD FIRM FACTS PODCAST LIVE
The Garage
Monday 18th March 2024
Tickets: £12
Adam Miller brings his vendetta against whoever you support to the Garage for a celebration of the beautiful and surreal world of Scottish football. In his first ever live show, he'll be joined by guests for a live version of the popular Old Firm Facts podcast, featuring sketches, clips, cameos and debunked Scottish football myths. Journalist Adam is a recurring guest on BBC Scotland's Off The Ball and has interviewed actors, comedians, writers and musicians on his podcast, all while relentlessly pursuing pro-Rangers/anti-Celtic and pro-Celtic/anti-Rangers agendas.
FOR THE IRISH FRIENDS & FAMILY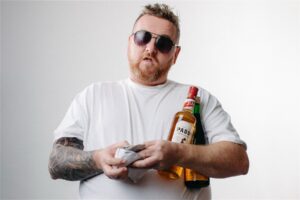 PADDY MCDONNELL: DAGGER
Saint Lukes & The Winged Ox
Friday 15th March 2024
Tickets: £15
Paddy McDonnell is one of Ireland's best storytelling comedians. Come and hear the tale of his nickname Dagger and the Stag Do that earnt him it. You might have heard the snippets in his viral videos – get along to hear the whole story! Join Paddy for 'Dagger' his latest four star, sell-out show.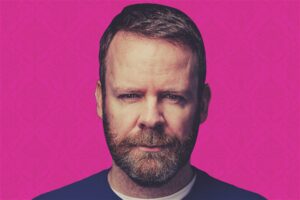 NEIL DELAMERE: NEIL BY MOUTH
Stand Comedy Club
Wednesday 20th March 2024
Tickets: £16
Catch the usual hilarious tall tales, razor sharp observations and quick-witted improvisation for which this awfully funny Offaly funnyman has become notorious. As seen on Live at the Apollo, Countdown, Celebrity Mastermind, The Celebrity Chase, Beat The Chasers, The Blame Game and The Panel.
AND FOR THOSE THAT YOU KNOW LIKE COMEDY BUT NO IDEA WHAT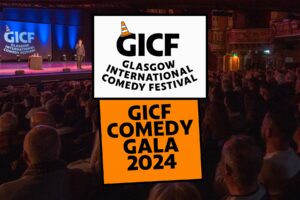 GICF COMEDY GALA
King's Theatre
Saturday 30th March 2024
Tickets: £20
Don't miss this chance to see the very best of GICF24 at the show of the year! Featuring a stand out line up of stand up stars from the festival. Join us for an afternoon of joy! Plus, find out who will win the Sir Billy Connolly Spirit of Glasgow Award 2024.