Barrioke Scotland Presents: Barrioke Glasgow!
Saint Luke's & The Winged Ox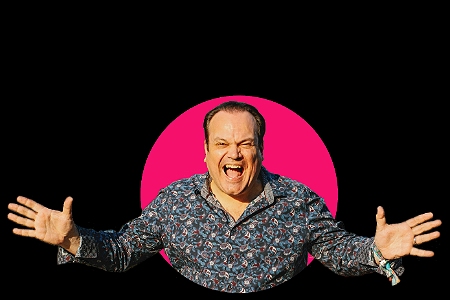 Barrioke Scotland Presents: Barrioke @ The Glasgow Comedy Festival 2023!
There are icons of silver screen, there are Oscar winners, Bafta winners and Golden Globe winners, but are there any of these global stars that you would rather sing with on stage than the coolest man of TV – Shaun Williamson. The star of EastEnders, Extras, Life's Too Short and more recently a million viral videos, Shaun has now taken the UK music scene by storm, bringing BARRIOKE to thousands of music lovers at festivals and sold out venues!
The time has now come to unleash this phenomenon onto the Scottish public, and Shaun aka BARRY will be appearing at Glasgow's St Luke's & The Winged Ox as part of the 2023 Glasgow Comedy Festival. Shaun will be hosting the evening's festivities with his usual trademark warmth and teasing banter, accompanying participants on stage, creating a riotous, joyous moment that people will never forget followed by DJ set playing all the party bangers you want to hear!
Join us on Saturday 18th March 2023 for the ultimate singalong party that people will still be talking about in years to come! This event will sell out, so if you want to be part of history, then please get your tickets quick! We can't wait to see you!
LOCATION
St Luke's, G40 2JZ