Rosie Sings: My Vagina's Priceless!
Thursday 1st January 1970
Show time: 12:00am (Doors open: 12:00am)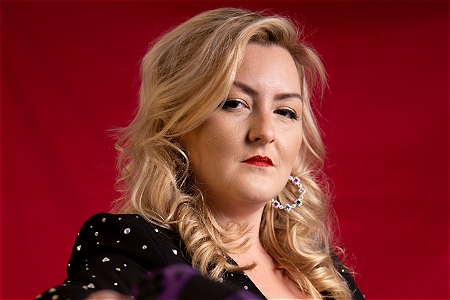 Oh vagina, what are you like! Whether you've had, seen or heard of a vagina, Rosie is here to remind you that Google is not a doctor and to justify her own urinary incontinence. Featuring unconditionally honest tales and knockout vocals from the born circus girl with the 'Voice of an Angel and the Mouth of a Sailor!' Join Rosie as she sings the unfortunately sticky story of how she found her Prince.
"A one woman show with a cracking commitment to vocal excellence" – Voice Mag.
"A Fantastically Bold, Brave & Fun Comedy" – Fringebiscuit.
"Hysterical audience interactions and stunning voice" – Theatre Scotland.
"A genuinely versatile talent" – Musical Theatre Review
www.rosie-sings.com
(Contains strong language and adult material; suitable for 18+. This venue has wheelchair access.)