Tarot: Work In Progress
The Old Hairdresser's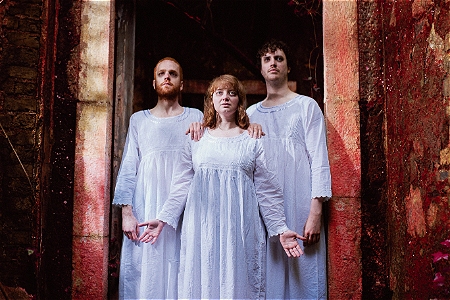 Tarot is a sketch group made up of the members of Gein's Family Giftshop and Goose. This is Tarot's third show. So hopefully some people will stop calling us Gein's Family Giftshop now, not that Goose are at all annoyed about it.
Come watch us try a whole new hour. With a combined age of 170, you're not just coming for the laughs, you're coming for the life experience.
Tarot's first Edinburgh show was Chortle's number one comedy show of 2019, and their follow-up Cautionary Tales was just as well received, becoming one of the best reviewed shows of the Fringe. They have written their own Radio 4 series Soundbleed, appeared in Channel 4's The Paddock, made sketches for Comedy Central and created two short films: Hiraeth and the award-winning Pedwar.