A Scottish Comedy Collective
Eastwood Park Theatre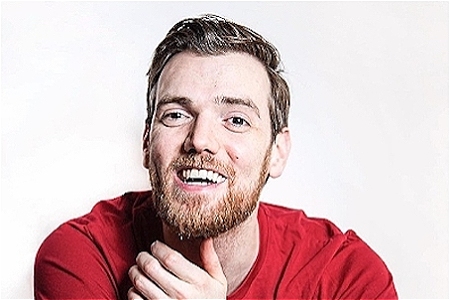 A fantastic night of comedy at Eastwood Park Theatre you won't want to miss!
Witness four of the most entertaining comedians on the Scottish comedy circuit perform together in one incredible show. Sit back and be entertained as Graham Mackie, Chris Forbes, Cubby and Raymond Mearns guide you through a night of laughter and hilarity!
Experience side splitting stories, howling funny observations on life and astonishing one liners that will leave you gasping for breath! This is a one-time only show and definitely one you will not want to miss.
Your performers for the night:
Chris Forbes
Star of Scottish BAFTA winning comedy show, 'Scot Squad', Chris Forbes is also a three time Scottish Comedy Award winner.
Cubby
Come watch as blind comic Cubby attempts to take the stage! Unlike his glasses his performance will be a fantastically worthwhile spectacle! Do not miss it. Do something he can't and come see him.
Graham Mackie
Graham is a seasoned circuit stalwart who has been gigging regularly on the scene in Scotland for over 15 years and there's just no substitute for experience. Down to Earth and just plain funny is the only way to describe Graham Mackie who has drawn some very fine material indeed from his dysfunctional home life
Raymond Mearns
Described by Frankie Boyle as 'a genuine improvisational genius', Raymond is universally regarded as one of the best and most consistent comedians in the land.