Trigger Warnings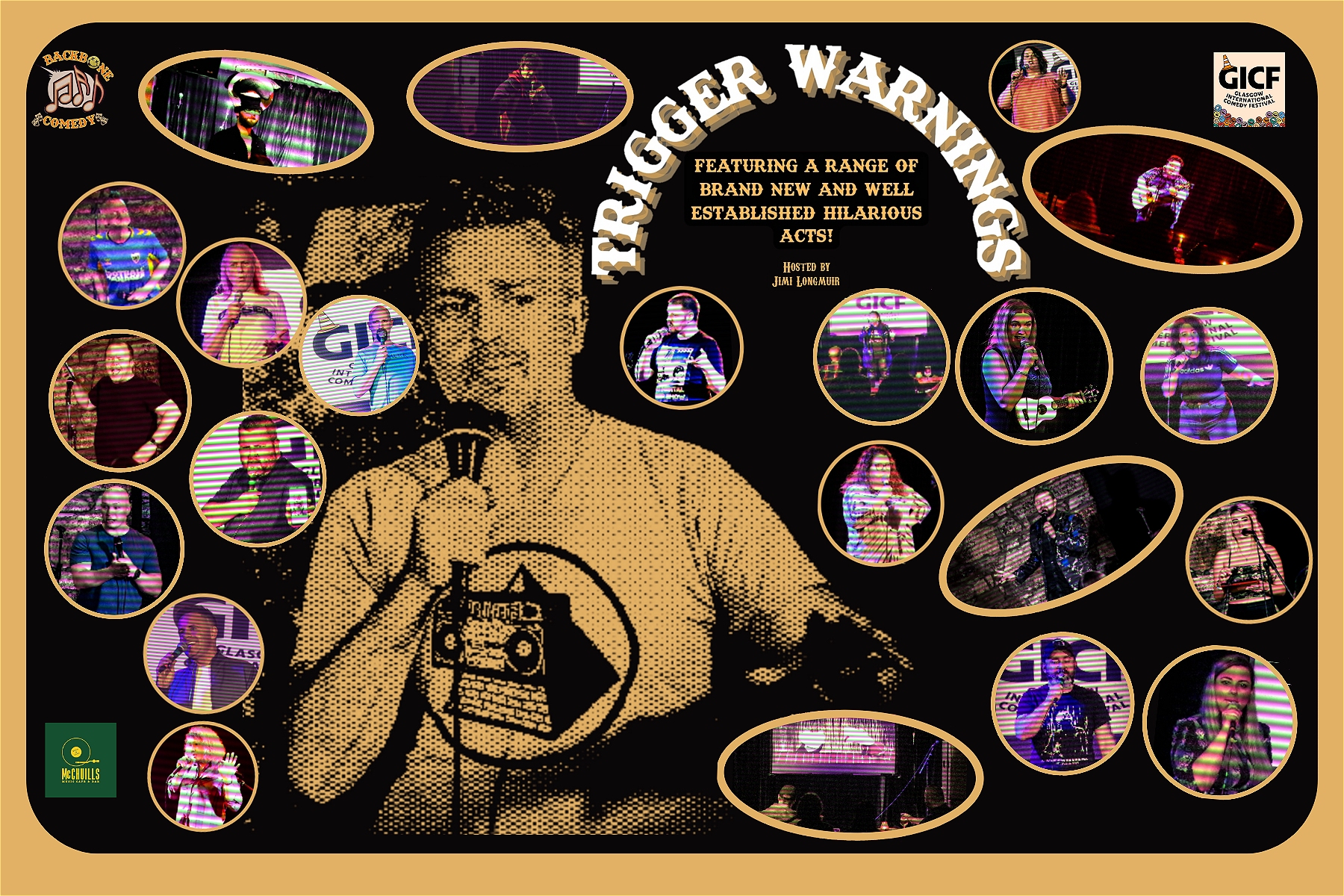 For its third year at McChuill's, Trigger Warnings presents another unique and vibrant mix of hilarious acts for GICF 2024!

With shows across the GICF and Edinburgh Fringe since 2019, Trigger Warnings has evolved as a cabaret-style compilation bill featuring the most exciting Emerging & Experienced performers around.

Running every Wednesday throughout the festival, the show will showcase a diverse range of voices and styles. As ever, each will reflect the spirit of Glasgows unique international comedy festival and display the warm wit and dark humour our city is known for throughout the world.

We are incredibly excited to bring our show back to one of the most beloved and iconic small venues in the city, and can't wait to introduce some new along witn returning favourites to the punters at McChuill's.