David Callaghan: Everything That's Me is Falling Apart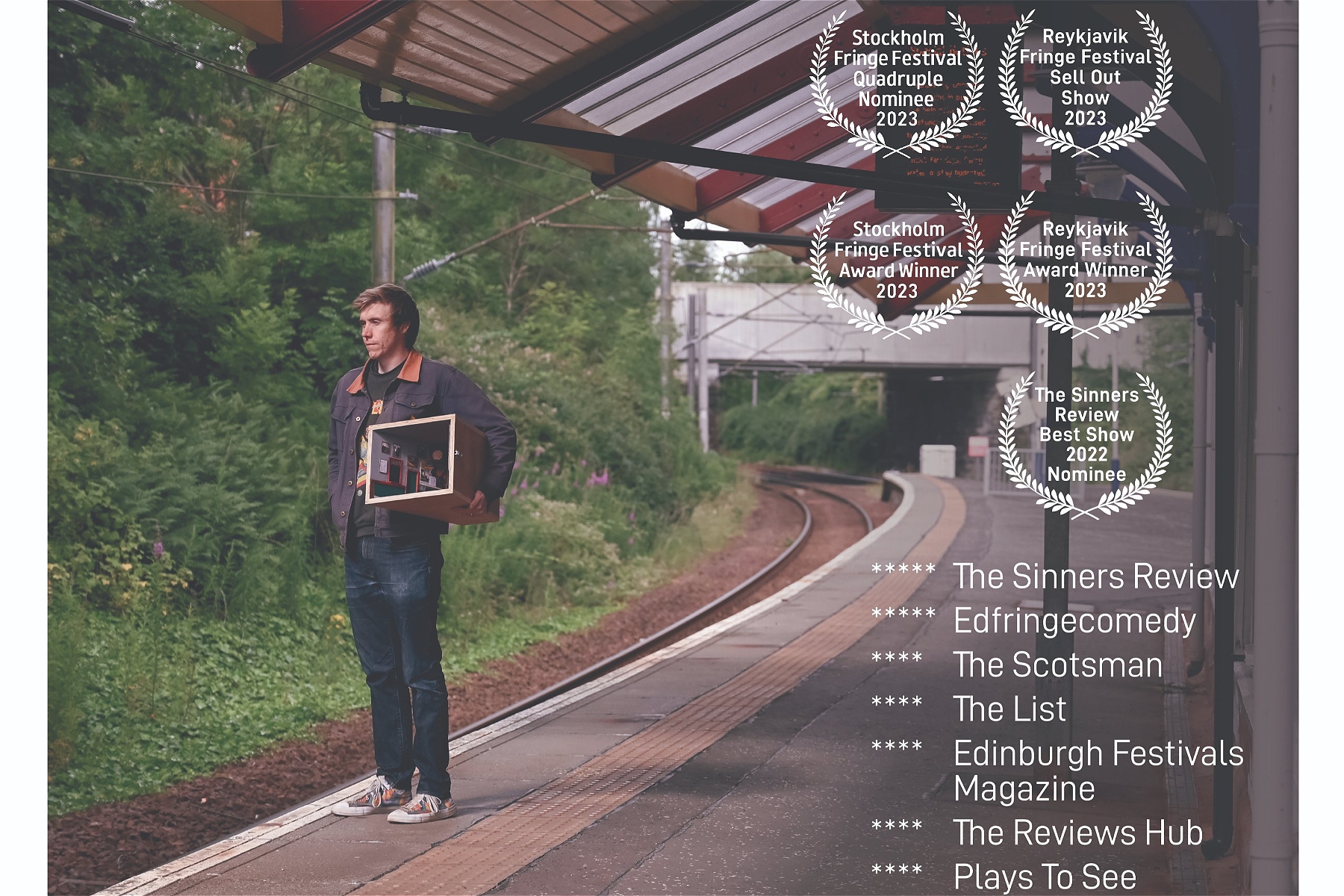 Using a mixture of animation, visualisation technology, a live camera and a toy train, comedian David Callaghan brings a groundbreaking multimedia comedy play packed with heartfelt, bittersweet and hilarious stories of love and loss.
The Independent Best Edinburgh Fringe Shows To See 2023
British Comedy Guide Recommended Show 2022
The Sinners Review Best Show 2022 NOMINEE
Reykjavik Fringe Festival Award WINNER 2023
Stockholm Fringe Festival Award QUADRUPLE NOMINEE 2023
Stockholm Fringe Festival Award WINNER 2023

'The ripples of laughter constantly overlap, sometimes burbling along in appreciation between the punchlines' **** (List). 'One of my highlights of the fringe' **** (Scotsman). 'Far more original than many big comedy names' **** (EdfestMag.com). 'He hits the mark, and scores' **** (TheReviewsHub.com). 'Breathtakingly brilliant' ***** (The Sinners Review). 'Bittersweet and hilarious' **** (West End Best Friend). 'I left feeling as if I had seen a quiet revolution' (The British Comedy Guide).