Wrong Comedy with Bob Walshy Walsh and Pals
The Griffin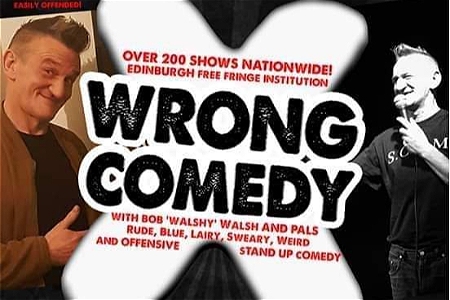 Edinburgh Fringe Institution WRONG Comedy with Bob Walshy Walsh and Pals does exactly what it says on the tin, it's just WRONG.
RUDE BLUE LAIRY SWEARY ADULT STAND UP COMEDY.
NOT FOR THE EASILY OFFENDED.
Walshy and a selection of his Pals bring their darkest, foulest and childishly rude stand up comedy to Glasgow for people that know a jokes a joke and love a bit of filth.
350 shows all over the UK.
'10 Most Controversial Acts at the Edinburgh Fringe ' Huff Post.
'