Weirdly Wholesome Tiia: WORDS
The Old Hairdresser's
Saturday 16th March 2024
Show time: 2:00pm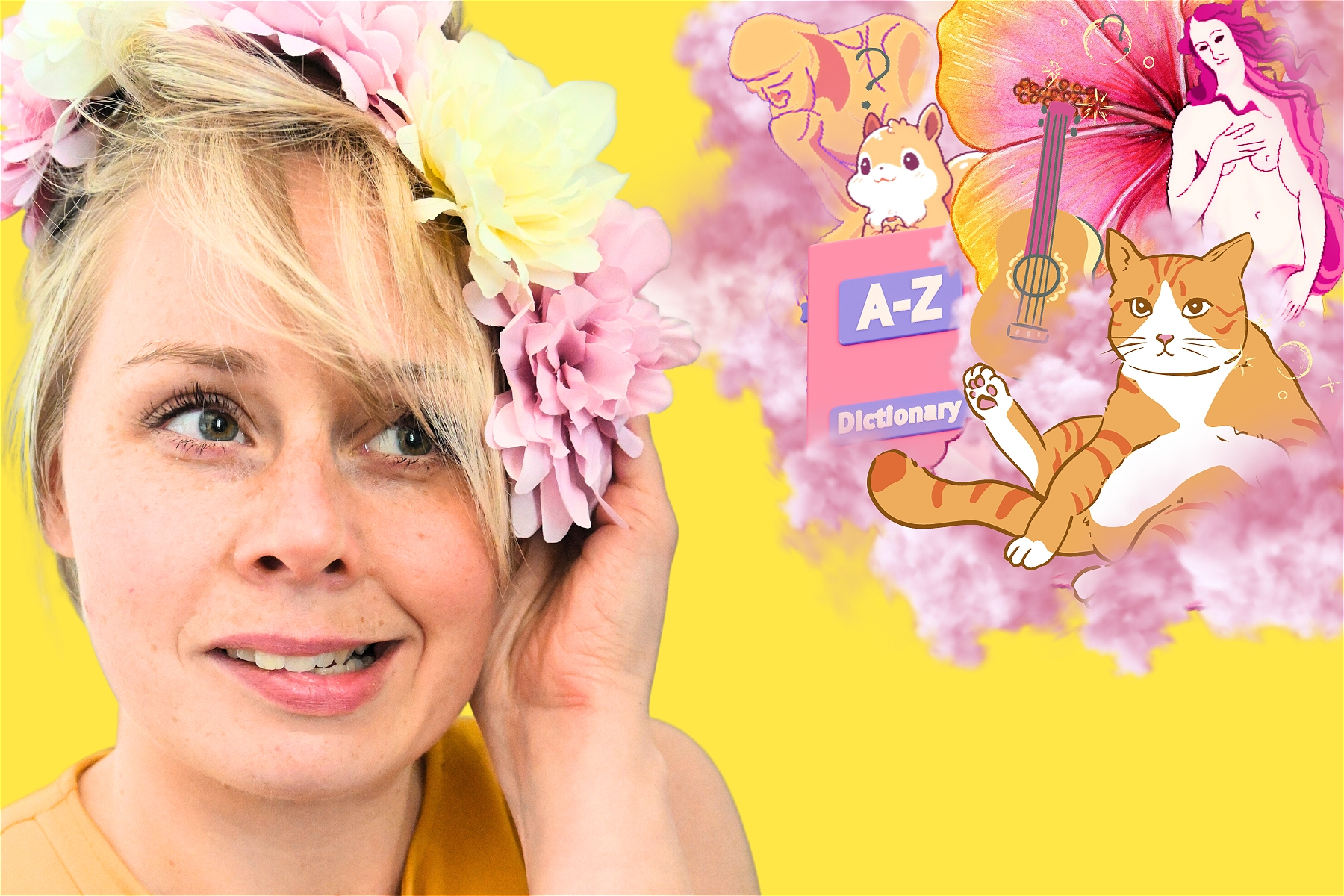 "Words don't come easy to me. How can I find a way to say … well, basically anything?"
Adapted from "Words" by F.R. David
"WORDS" is a new musical comedy show about the difficulties of choosing your words, pronouncing them and understanding what anybody in the end is even saying.
Combining original songs and poetry to their stand up routine, Tiia delivers weirdly wholesome content that will leave the audience slightly baffled, but warm at heart.
Contains rude language, music, some mental health topics and audience participation, but don't worry, mostly just for the fun of it.
This work-in-progress show is written and performed by Anna Tiia Sorjonen (aka Weirdly Wholesome Tiia), a Finnish born performance artist living and working in Glasgow.