The Diversity Quota
Gilchrist Postgraduate Club
Wednesday 27th March 2024
Show time: 7:30pm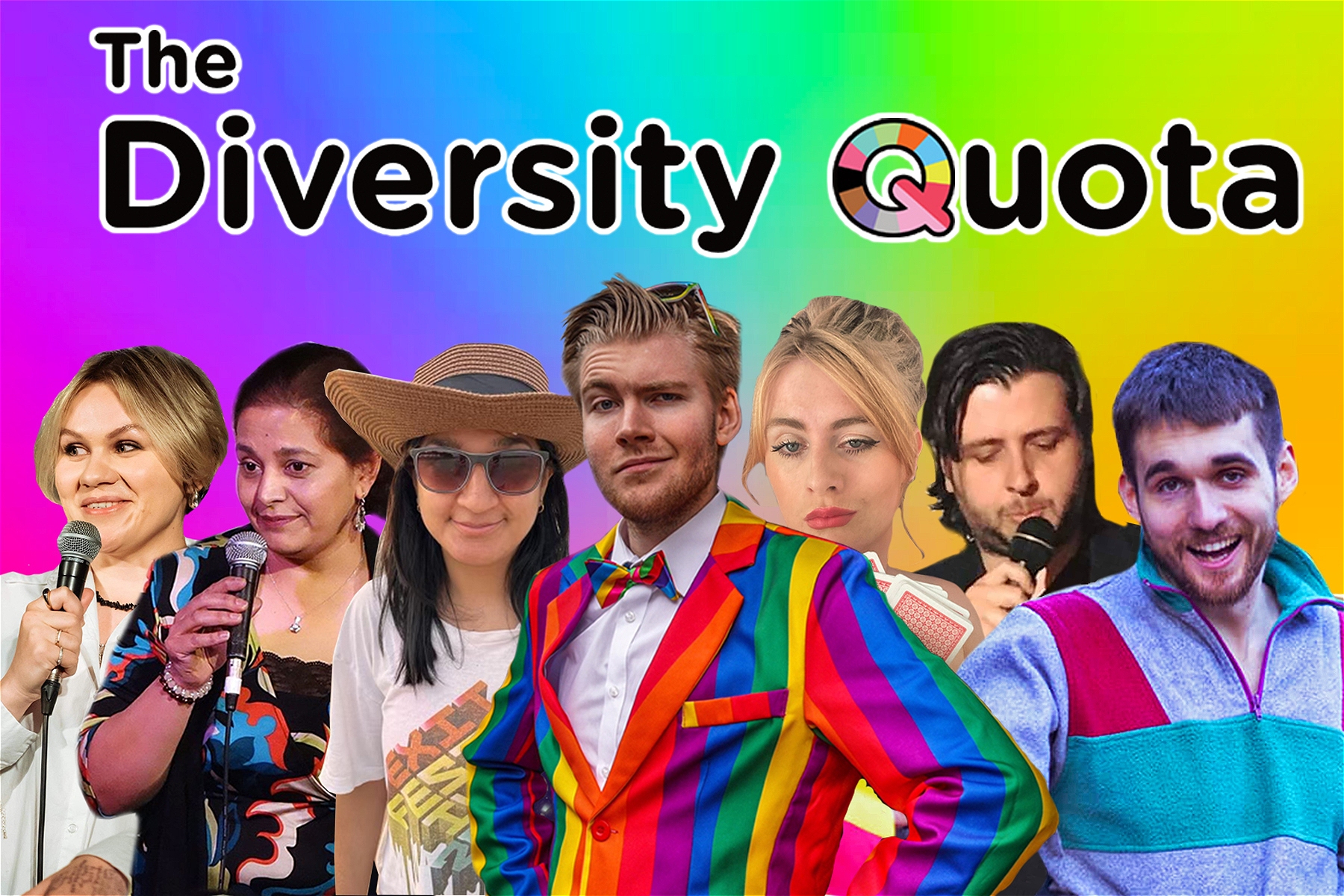 Free Show! Simply Show up and we'll take it from there!
As seen on BBC Scotland, "The Diversity Quota", Glasgow's long-running award-nominated inclusive comedy show, is returning to the Glasgow International Comedy Festival with an all-star line-up, featuring the best acts from across Scotland's rich tapestry of talent! Affordable, accessible, and inclusive to all, there's something for everyone in this all-thrills night of colourful creative comedy! There'll be giggles galore as you enjoy A-Star comedic talent from a diverse range of the UK's finest faces!
We're camp and we've got a ramp, so everyone can join the fun! Laughs, Prizes, Cake and more await in this critically acclaimed cult comedy night! Our shows are open and FREE to all!
Starring Eliott Simpson, Ifrah Qureshi, Lubna Kerr, Iryna Gil, Freddie Hayes, Luis Alcada, and Sylas Szabolcs!
. Entertainer Award Finalist (Proud Scotland Awards 2023)
. Performer Award Finalist (Proud Scotland Awards 2022)
. As Seen on BBC Scotland's "#CancelKarenDunbar"