Róisín McCallion: Keeping Up Appearances
Thursday 1st January 1970
Show time: 12:00am (Doors open: 12:00am)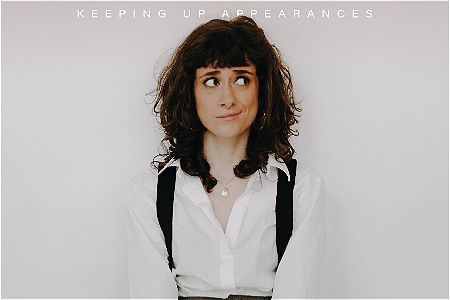 Róisín McCallion likes football, musical theatre, and punk rock. She's a serious sit-down policy person by day, a silly stand-up comedian by night, and prats around as drag king 'R' Graham on the weekends. She's Yorkshire born, Oxford educated, and also spent an ungodly amount of time in a psychiatric unit.
Róisín McCallion is also desperate to fit in. The only issue is, when you're everyone's least favourite clichés mixed together in a NutriBullet, that becomes quite the task.
'Keeping Up Appearances' is a reflection on Róisín's experiences trying to navigate her mid-twenties as a mentally ill queer northerner in London and coming to the realisation that trying to be everybody's cup of tea really isn't worth the effort.
Frequently found desperately seeking attention on London's comedy scene, Róisín's debut solo show is not one to be missed.
"One of the most exciting, rising acts." – Dave Chawner