Paddy Young: Laugh, You Rats!
Van Winkle West End
Thursday 16th March 2023
Show time: 8:30pm (Doors open: )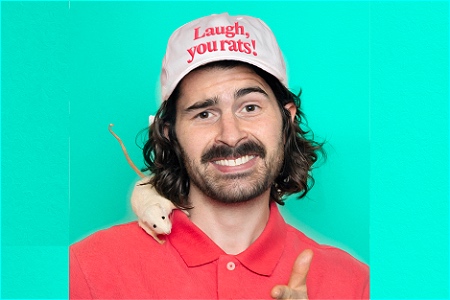 The Yorkshire scamp has had enough! Time to take a stand against housemates, homeowners and the North/South divide. Expect an hour of off-beat bangers told by a guy who is better than everyone else and still has the worst life in the world.
'One of the most exciting new comics I've seen for a long time. A very funny man' (Joe Lycett).
'Spontaneously witty with a distinctive line in absurdity ' (Chortle)
'Almost like magic' Mumble Comedy ★ ★ ★ ★
Lancashire Post ★ ★ ★ ★
See ya there you rats!