Kevin Daniel: FREEDOM
Van Winkle West End
Saturday 1st April 2023
Show time: 4:00pm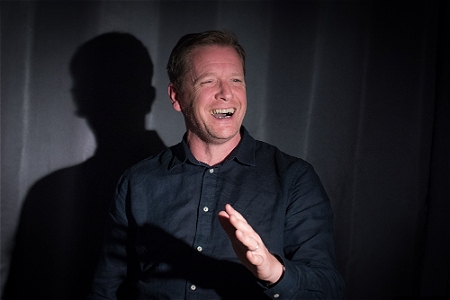 Kevin Daniel is a simple Glasgow boy who moved to England in 2000 to make his fortune. Kevin started performing comedy in 2019, now with over 250 gigs under his belt he has quickly gained a reputation as one of the "rising stars of the UK comedy scene", playing gigs at some of the UKs best known comedy clubs such as Just The Tonic, The Stand, Manfords & ROFL, as well as countless back rooms in pubs, village halls and sports clubs. FREEDOM is a 60 minute show of masterful storytelling and joke filled comedy. Grab yourself a ticket for this one ASAP, trust me you wont want to miss this homecoming show.

"One of the fastest rising acts on the UK circuit, moving from gong shows to full pro spots in record time"

"One of the hottest new acts on the circuit right now"

"Extremely bookable act and gets better every time I see him."

"One of the strongest new acts to emerge in recent years"

"One of the best new acts I've seen. He took control of the audience with a quiet confidence"

"A hilarious new act with all the confidence and assurance of an act with years of experience"

"His storytelling ability belies his experience, and he never fails to deliver a top notch performance"