John Ross
The Griffin
Friday 31st March 2023
Show time: 6:45pm (Doors open: )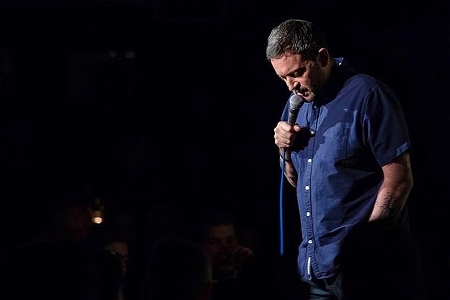 John Ross started playing Latino-style keyboard tunes, badly (is there any other way?) in a cheesy cabaret band. This came in handy when he made his Fringe debut in 2003. "Stand-up:The Musical" also starring Sandy Nelson and Allen Chalmers. The show went on to a successful run at the Glasgow International Comedy Festival of 2004.
John also worked with the popular Dance Monkey Boy, Dance! Improv troupe with Raymond Mearns, Paul Pirie and Allen Chalmers and has guested in 'Improv Wars' with Garry Dobson and Stu Murphy.
He has a laid back delivery and with a skewed world view that's all his own, John's act reduces audience after audience to a Laughter. He likes that.
His one man shows 'John Ross – Westend Ned' and 'John Ross – Return of the Westend Ned' sold out at the 2007 – 2009s Glasgow International Comedy festivals and has appeared in the best of Scottish comedy shows at The Stand comedy club in Edinburgh, Fringes of the past.
Working in Scotland and England over the years John is back at the Glasgow International Comedy festival 2023 with John Ross – It's me.