Harun Musho'd: Why I Don't Talk To People About Terrorism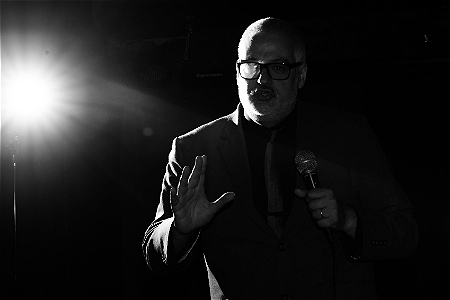 "My name is Harun Musho'd. That is an Arabic name. Good news is I can't fly a plane. Bad news is I have a rucksack." If you don't like that joke, don't come to this show.
"Smart…His use of irony and repetition has previously drawn comparison with Stewart Lee. And that's on full display" The Scotsman.
"If you get a chance to see this and miss it then you are a fool!" ★★★★★ Radio Faversham.
"Excellent show. Sharp and witty comedy " Fringe Review.
"A great comedian" ★★★★Views From The Gods
"Provocative" Chortle