Englishman, Irishman, Scotsman – Rick Molland, Danny O'Brien, Billy Kirkwood
Blackfriars
Saturday 16th March 2024
Show time: 6:00pm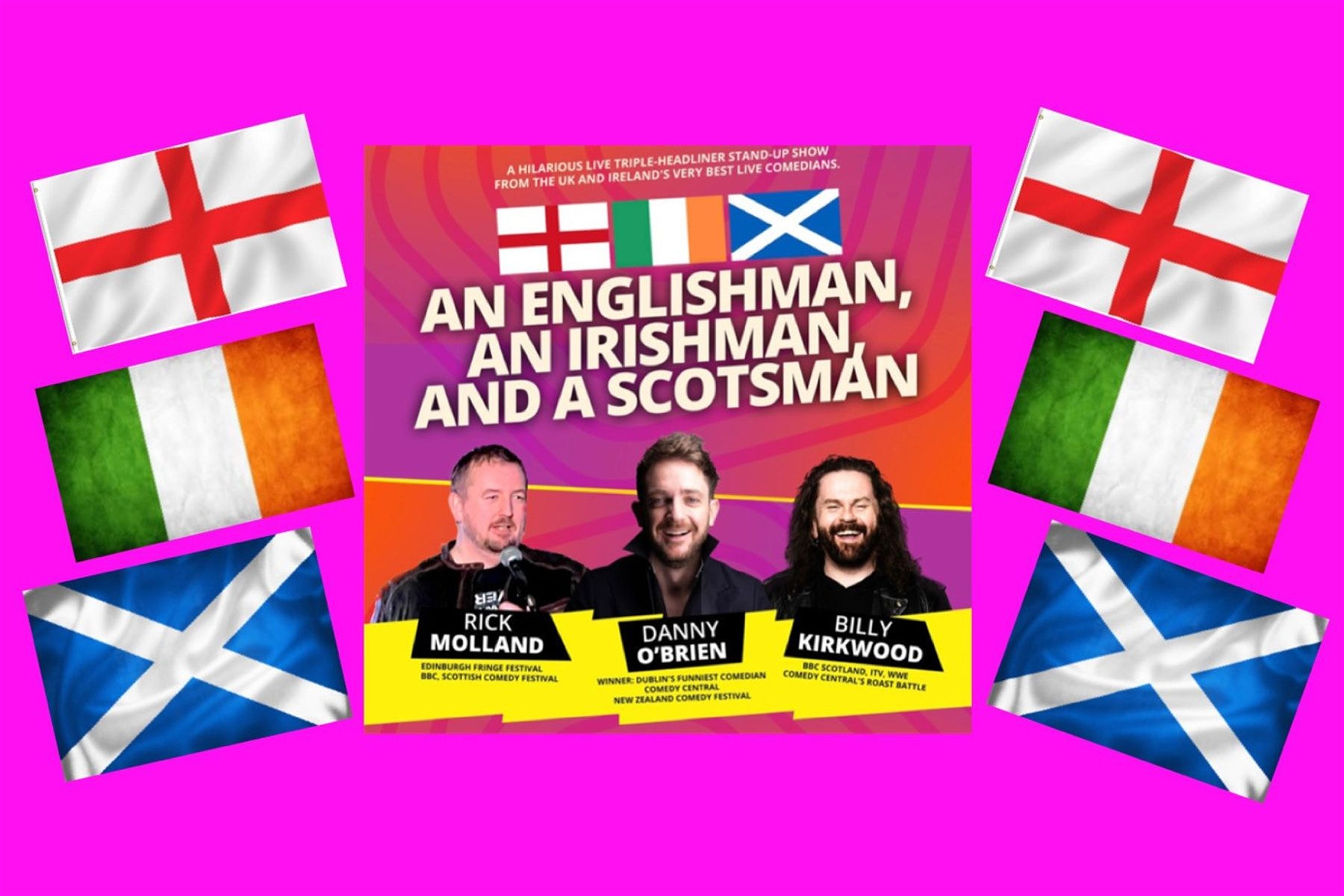 The Edinburgh festival sell out smash FINALLY HITS GLASGOW!
A triple-headline show from an Englishman, Irishman, and a Scotsman… Rick Molland, Danny O'Brien, and Billy Kirkwood take to the stage bringing non-stop laughs, high-energy and hilarious banter.
Don't miss out on this comedy extravaganza! Rick Molland is the Englishman, 'he is a proper conductor of electrical energy into the room, a machine of perpetual comedy motion… Comedy genius' (MumbleComedy.net). Danny O'Brien is the Irishman, 'uproariously funny with a huge stage presence and wicked timing' ***** (Independent). Billy Kirkwood is the Scotsman, 'comedy that leaves you buzzing for hours' (Broadway World) Seen on BBC, ITV, Dave, WWE Network.