Drag Race Quiz Party
Room 2
Sunday 19th March 2023
Show time: 7:00pm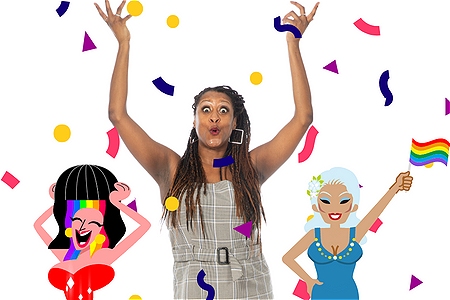 Join comedian and drag fanatic Dana Alexander for a full hour of drag trivia, games and MORE. Suitable for fans and mega fans of the multi award winning tv reality series Ru Paul's Drag Race. The audience will be split into 2 teams who will battle it out in 5 rounds of drag bingo, trivia, humdingers and a final lip sync battle.

This high energy pub quiz will test your knowledge of the American, UK drag race series from beginning to end as well as Untucked and All Stars for our more knowledgeable divas. Come to play and slay because this quiz is challenging and competitive. Questions and games for all levels of drag race fans. Brush up on your drag herstory grab a drink and get ready for the drag race trivia battle of your life. Be sure to bring your charisma, uniqueness, nerve and talent and don't f*ck it up!

There may be some swearing and adult themes so parental advisory is recommended under age 16 and feel free free to dress to impress.