Judy Alfereti: Don't Talk To Me About Love
Thursday 1st January 1970
Show time: 12:00am (Doors open: 12:00am)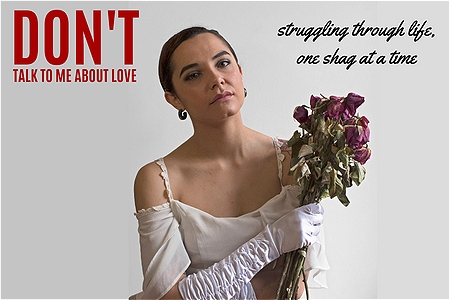 Fresh from a two week run at Edinburgh Fringe, Judy Alfereti brings her hilarious one-woman show "Don't Talk To Me About Love" to Glasgow!
After getting to grips with her borderline personality disorder, Judy is desperate to find love and spends her time shagging, drinking, being cool and wallowing in a pit of self-loathing, wondering why no one will ever love her and how much of a failure she is and why is she so broken.
Like an absolute LAD.
Judy is a writer/performer and full-blown riot, who brings an honest and hilarious take on sex, love, mental health and Vanilla Ice.