Dark Humour
Dram
Thursday 16th March 2023
Show time: 8:00pm (Doors open: )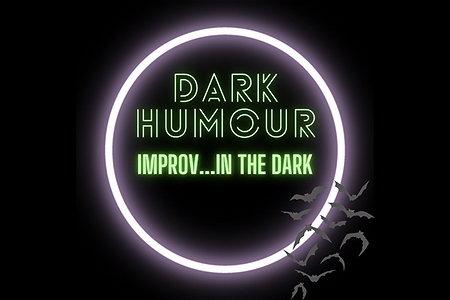 An improvised comedy show performed by improvisers who are in the dark, figuratively and literally. Shari, Sadie and friends don their eye masks and create an entirely made up radio show, using a format known as The Bat.
In previous episodes, we learned people show love in different ways, that some can show true grift in the face of adversity, and that party games aren't just for the kids.
What will we learn in this episode of Dark Humour?!