Dana Alexander "Occupational Hazard"
Max's Basement
Thursday 16th March 2023
Show time: 6:00pm (Doors open: )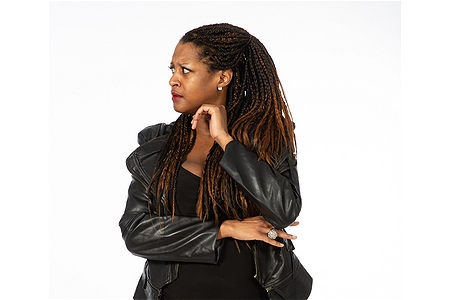 Is there such a thing as the perfect job? No matter how much you love what you do for a living someone or something is likely to work your last nerve sooner or later. Join Canadian comedian Dana Alexander as she recounts the highs and lows of more than 20 jobs over 20 years. A hilarious relatable hour of the trials and tribulations of life behind the counter, desk and microphone.
The jobs so many of us have had to take just to make ends meet continuously test our patience and character all the time but what choice do we have? Are these jobs the way forward or will we continue to spin our wheels in this endless endeavor to survive? From horrible customer service experiences, customers, bosses and audience members this show is for anyone and everyone who has ever had to bite their tongue in order to appease a relentless Karen who is determined to mess your day.
"Like a gift from the comedy gods." ****
-The Telegraph
As seen and heard on BBC, Dave, Nickolodeon, Sirius XM, CTV and CBC.