Crip the light fantastic
Gilchrist Postgraduate Club
Friday 17th March 2023
Show time: 7:30pm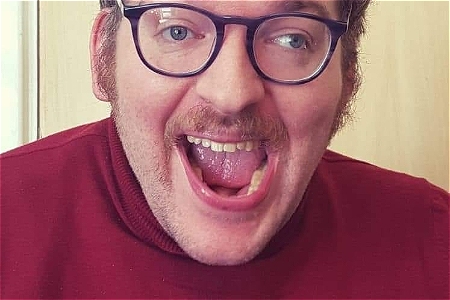 Time to put on your dancing wheels! Come see 3 comedians who live with disabilities Crip the light fantastic and be dead funny on the dancefloor. Whether it be in a wheelchair or a failure to make eye contact, these 3 acts will each find their own funny foray into putting the 'd' into both disability and dance.

They'll claim your hearts as fast as they claim the best parking spots!

With tales of autism and peeing up flights of stairs, established acts Mark Cooper, ( Des Mclean "Cooper was the Stand out at the comedy Showcase, brilliant Comedy writer and devilish)

Yvonne HughesDeliciously funny on stage and delightfully lovely off. Man, I hate her!" John Carruthers comedian and Eliott Simpson(The most charming comedian you will meet" (EdfringeReview) are here to shed a spotlight on dancing through life with disability!