Chucklehound
Van Winkle West End
Saturday 1st April 2023
Show time: 2:30pm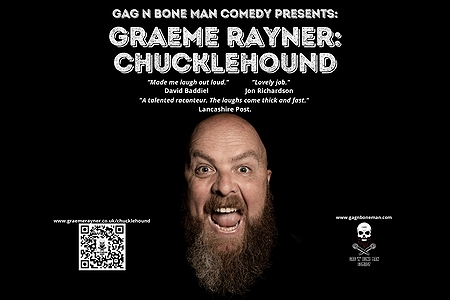 "Chucklehound" is the debut solo show of comedian Graeme Rayner

"A talented raconteur. The laughs come thick and fast." - Lancashire Post, "Made me laugh out loud" - David Baddiel, "Lovely Job" - Jon Richardson.

Graeme will talk, in too much detail, about fatherhood, married life, and his mental, physical and sexual health. This show is suitable only for those aged 16 or over, and will include some content that some may find upsetting or offensive.