3 out of 4 Tw@ts
The Venue, Strathclyde Student Union
Saturday 25th March 2023
Sunday 26th March 2023
Show time: Various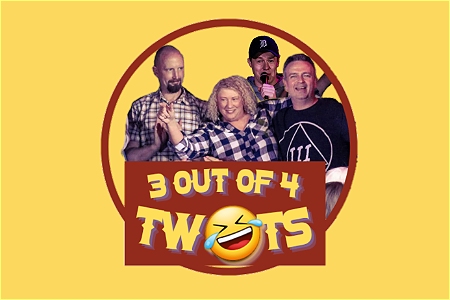 3 out of 4 Twats are Jimi Longmuir, Adele Birkmyre, Brian Kavanagh and Craig Scott. 4 very different comedians, each with their own style and all of them will have you rolling in the aisles laughing

3 out of 4 Twats are

Brian Kavanagh

Adele Birkmyre

Craig Scott

Jimi Longmuir

3 out of 4 Twats' success grew out of a another show where the Twats performed together last year's GICF. They cannot wait to return to Glasgow to show festival goers there the fabulous show they developed together at the world famous Edinburgh Fringe with a very special one off performance..